If you want to learn more about us, you've come to the right place.
Gypco is heavily based around our humanitarian efforts to support people looking to find a career in construction.
We are always aiming to grow and establish relationships with builders and other groups within the industry. Our focus is the quality and speed of our work. We're proud of going above and beyond the normal expectations.
Gypco is always interested in ways to advance our industry and become more sustainable and regenerative. We live for the revolutions in environmental construction.
We work hard to create a viable and profitable business so that we can support great causes such as Sea Shepherd,  Rainforest Rescue, tree planting groups and other productive groups with similar goals.
A successful build means matching skills, materials and minds to deliver the best results. If you're looking for professional, environmentally thoughtful tradies, Gypco should be on your list.
Grand plans often need more than DIY skills. But it can be tricky to find a building crew that shares your low waste and reuse/upcycling goals.
And if you're trying to do something unconventional, choosing the right builder for your project is absolutely vital.
Bad communication or a careless team can create a lot of stress and extra cost!
The Gypco Carpentry Builders team have experience in building earth ships, off-grid sites, tiny houses, extensions, renovations and contemporary new builds.
Paying attention to materials and design choices, and really listening to your goals, is part of the service. If you're interested in these kinds of projects then you're in the right place.
We all love the principles of Gypco and focus on honouring them with all trades on all sites.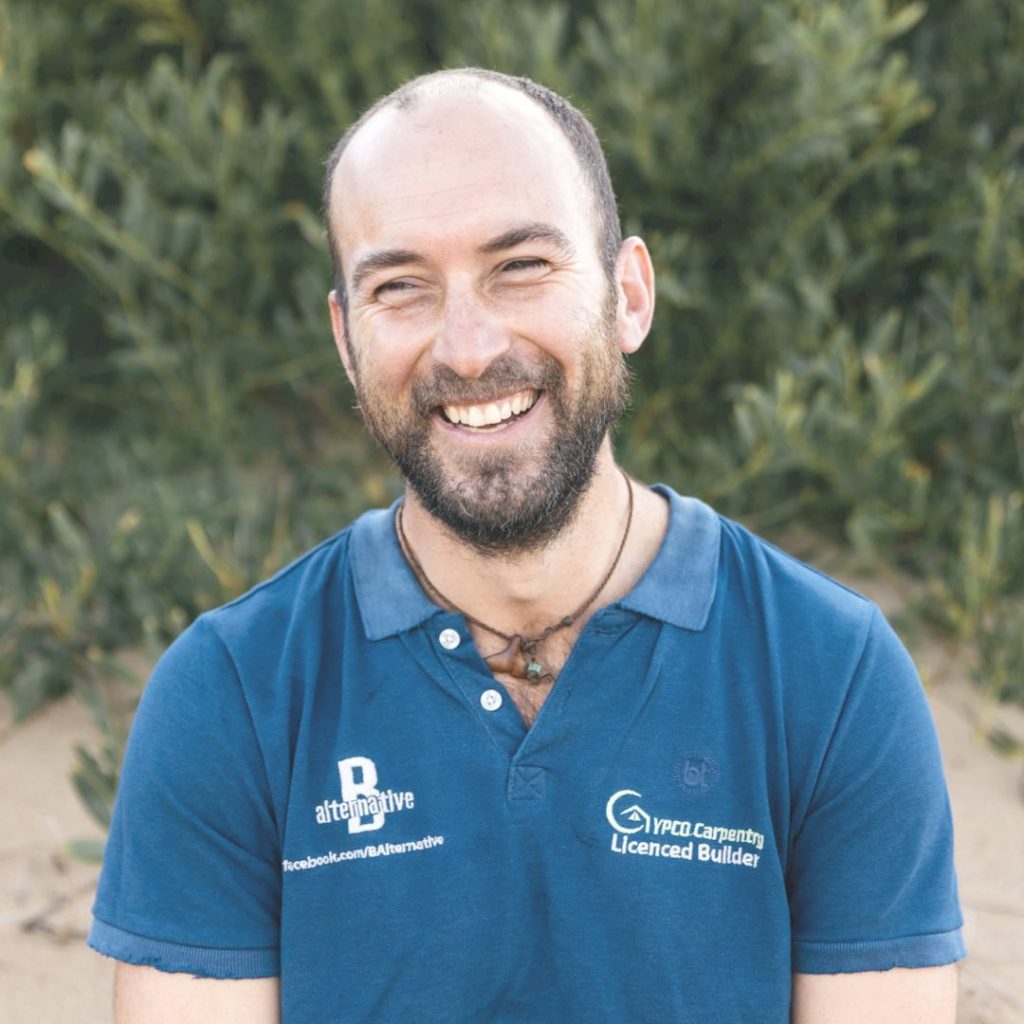 As Gypco's director, Jason Rahilly, wears many hats. He's a licensed builder and carpenter with 15 years experience in site management. He is also the founder and director of B-Alternative, an environmental consultancy group which works with schools, councils, festivals and events to actively reduce the waste they create. Hands-on action is something both businesses take seriously.
Jason came from tier 2 building management before moving into large government and other multi million dollar projects as a construction manager. After spending some time there, Jason decided that the environmental impact and haste in the these large projects didn't meet his own values and sites where profit was prioritised over all other values were not for him. He moved on to domestic buildings and developments where his ideas of Building With the Planet and his clients values were more closely aligned with his philosophy.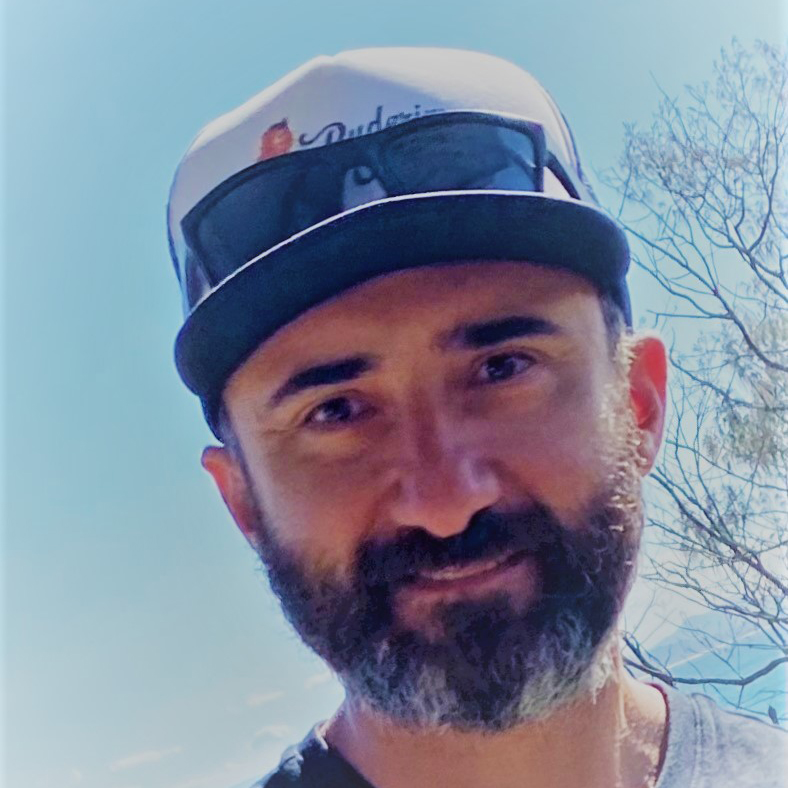 Dom is an experienced Building Designer /Project Manager/ Builder with 20+ years demonstrated history of working in the construction industry.
His strong on-site skill set comes to the fore in delivering quality products on time and within budget. Being focused in Business Management / Project Management, he brings a professional outlook to any business unit. Dom is passionate about working with GYPCO to guide and support on-site staff as a conduit between administration and site delivery.
He loves working with GYPCO to guide and support on-site staff as a conduit between administration and site delivery.
His expertise in establishing the documentation and the estimating and tendering process maximises project delivery from design and documentation component to control buildability and material selection therefore ensuring smooth running of any project
Dom is fundamentally creating a community and network of like-minded people to build quality low impact buildings whilst championing Gypco policies on recycling / low toxic material and one of his other passions is "No Meat Monday"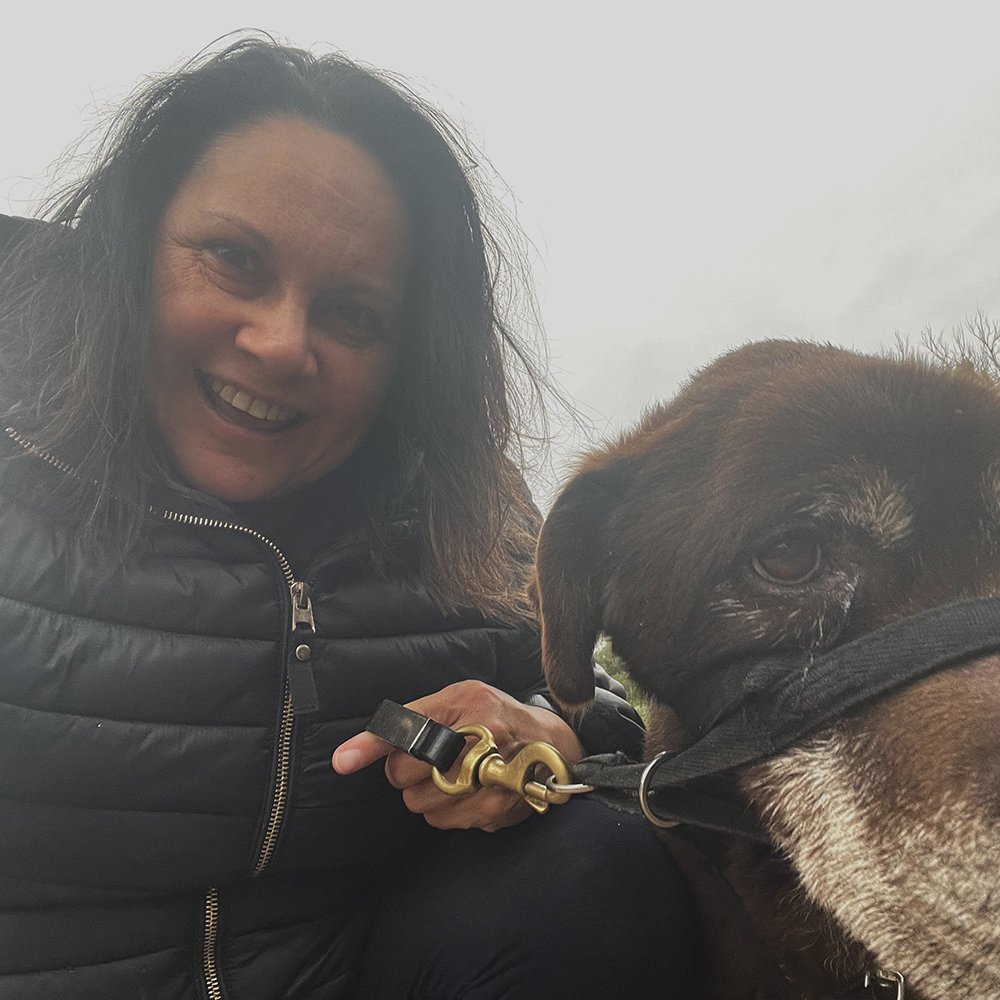 Keri says "I've been lucky enough to have been part of the Gypco family for over 6 years now and when Jace's mum Mary reached out to me initially , folllowed by a chat. It was then I spoke with Jace followed by more chats and coffee and my working with Jace and his team at Gypco began. 
I'm a Registered BAS Agent by trade and look after anything to do with the Accounts/Payroll/Reimbursements.  Jace affectionately refers to me as the Digital Mum and everyone calls me K. 
I love walks along the beach, I probably well yeah I do work too many hours and have to learn to switch my laptop off but I do love what I do.  I'm married with 2 boys 21 and 18, love dogs and I'm a softy for a good Christmas movie anytime of the year."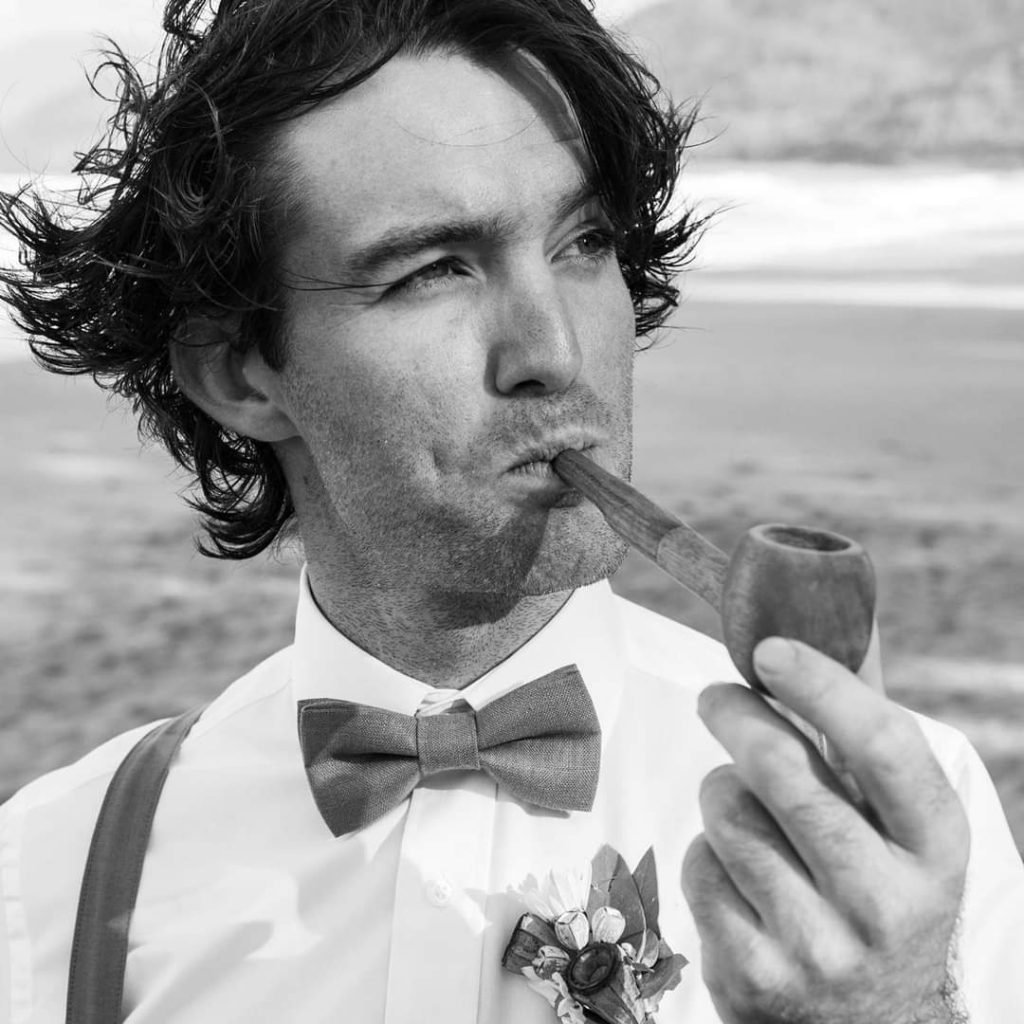 Turi is a Senior Site and Project Manager who loves seeing finished results and takes on anything with style, grace and creativity. Turi has been with Gypco for 8 years and takes great pride in his work.
He engages on a consultative level with clients, is creative in his problem solving and is referred to as a 'gun carpenter'. We think the results speak for themselves.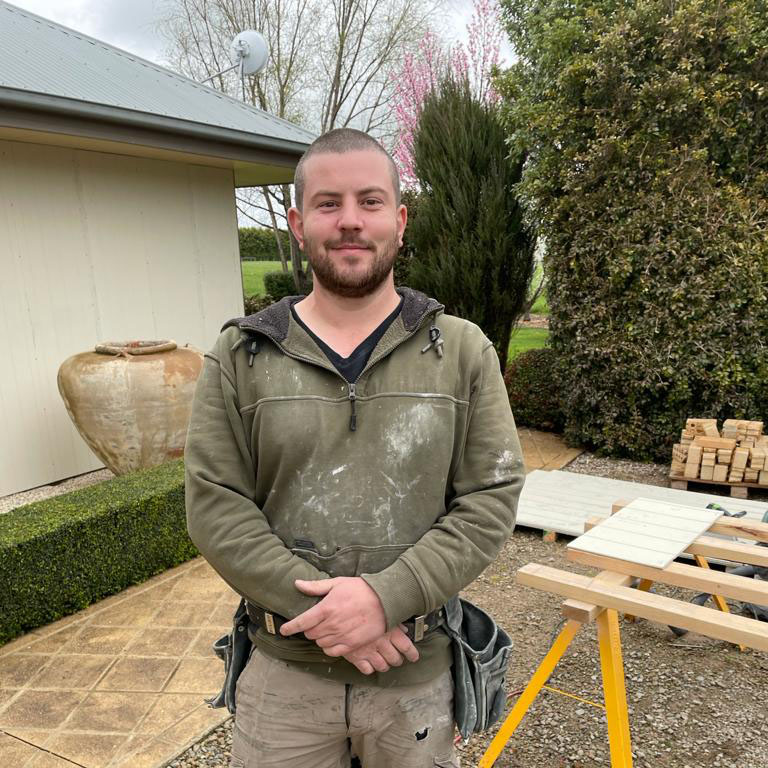 Hi I'm Jamie….Jimmy, Originally from Scotland been living in Australia for 9 yrs. I've been a carpenter for +15yrs. I started with Gypco through a mutual friend in 2015 and never left. I really respect the morals of crew at Gypco and the way they are trying to change the building game on the environment side.
I like how Gypco is an equal opportunity employer committed to hiring a diverse workforce. We take in walks of life.
Aryan began working with Gypco in 2015, and have gained valuable experience and opportunities which have contributed to furthering skills and learning  with respect to all aspects of carpentry including, minor renovations to large scale residential and commercial projects. For the last 2 years, in addition to being a Senior Carpenter, he also site manages various projects within Gypco.
Aryan says "Gypco is different to other building companies with its strong core values, high standard of work and a huge emphasis on the importance of the environment and protecting it.  Gypco builds with the planet not against it, by up cycling materials, encouraging and practicing refusal of single use plastic at all job sites.
This is something I believe needs to be implemented throughout the entire building industry as a step towards making it a sustainable industry. I have never experienced this before in construction and is one of the main reasons why I have remained working with Gypco for the last 7 years."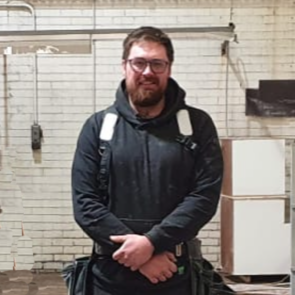 Hi, I'm Sean, a qualified carpenter from Scotland who went to college over here in Australia. I have a Cert 3 in Carpentry and also a Diploma in Building and Construction (Building).
I first heard about Gypco through Aryan, who I was friends with back in Scotland. When Aryan explained what Gypco was about and what the company stood for I was very intrigued, I had never heard of an environmentally conscious building company before.
I've only been working here for a year but it's opened my eyes so much as to how we can recycle and up-cycle all sorts of building materials which in return helps the environment that we live in.
I'm looking forward to the numerous other projects that we will be working on in the future and help build towards a more greener and healthy environment for everyone.